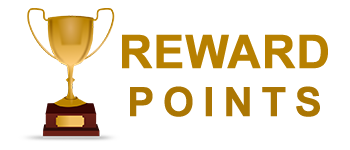 Earn Reward Points just for shopping online!
Earn 1 reward point per $1.00 you spend on products. Does not include shipping.
You must be registered and logged in to earn or redeem Rewards Points.
Check your Rewards Points balance in the 'My Account' section.
Reward Points can be used for merchandise only - does not apply to shipping costs
Apply Reward Points at checkout to use towards purchasing products.
Reward Points can only be redeemed if it can cover the entire point cost of the product.