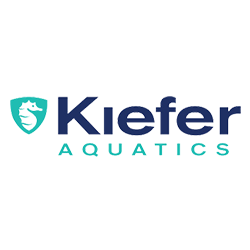 Availbility: Usually Ships within 24 hours
Additional Shipping Charges May Apply
Standard equipment for any pool is a must. The Kiefer 20" Ring Buoy is a tool you can't be without. Constructed with a rigid molded metal ring, it provides superior strength and holds up to years of heavy use. Super tough exterior coating protects soft and resilient foam to make it comfortable and easy to use when needed. This ring buoy is United States Coast Guard approved and is an essential rescue device for your aquatics facility. Whether it's a beach, park, or boat a Kiefer 20" Ring Buoy is an important piece of equipment you don't want to be without.
Features:
Coast Guard certified personal flotation device (PFD)
Durable metal molded inner ring
Soft foam grip
Tether rope
Dimensions: 20" buoy diameter | 10.25" opening diameter
Please note - This item ships oversized, additional shipping charges apply.